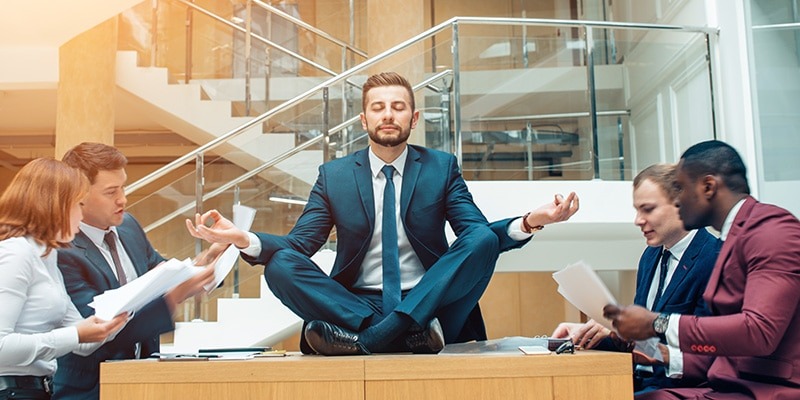 One of the top things we do for our clients at Phenomenal Writing is help them save time. Another thing we do is alleviate their stress related to public speaking and delivering virtual presentations. We're also well known for taking unorthodox approaches—doing whatever it takes—to help our clients (even prospective clients) feel confident about their next event.
Lately, we've suggested short meditations to lower stress and anxiety before engaging in high-stakes moments. To go beyond what companies like ours are expected to do, we developed guided meditations just for executives. Rather than keep them all in-house, we've decided to publish some online so any leader looking for something that speaks to them in a more familiar language can access it. The 5-minute guided meditation below is about bringing out your authenticity as a leader.
It's crucial to remember the following when it comes to meditation:
It doesn't have to be long – a few minutes is enough if you're intentional and block all external distractions.
It's not about "clearing your mind" – thoughts will come during your moment of stillness, but if you let them pass like summer clouds, you'll still reap the benefits of being still.
Breathing is key – Starting slowly and deeply can be hard without a guide because most of us rush through our days with shallow, unconscious breaths.
Consistency matters – You can start with five minutes and work your way up to longer times—or not! It's more important to do it consistently than to do it for long periods of time.
It's about awareness of self – For a few minutes a day, turn off the noise of the outside world (it'll always be there) and give yourself space and time to live in the present moment.
Most executives know the benefits of meditation but still don't do it. Whether it's through a perceived lack of time or thinking it's too complicated, business leaders often put it off until the "right time," which rarely comes. If you've meant to try it for a while or would appreciate something that was created with your pressures and stressors in mind, this one is for you! Click the image below to download and listen now.