Save Time, Delegate the Writing
A SOLUTION TO FIT YOUR TIME CONSTRAINTS AND YOUR COMFORT LEVEL
We get it. Your time and energy are stretched. You know that building a presence on LinkedIn (and at large) is essential, but it is challenging to devote hours to creating a thought leadership strategy. That's why we exist.
We help busy executives build influence on LinkedIn.
We fuse your words and voice with our expertise to craft scroll-stopping content while you do what you do best: LEAD.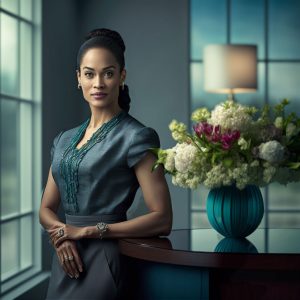 Our ghostwriting package includes a strategy session to determine your long-term goals, a monthly ghostwritten blog, sourced industry news with ghostwritten commentary and one personal post to help viewers get to know you beyond the executive office.
Personality matters in thought leadership. A strategic mix of business and personal content is the winning formula for building an engaged community. A reliable ghostwriter can take the writing off your plate while adding style, creativity, consistency, professionalism and more. At Phenomenal Writing, we can help you craft compelling, authoritative articles that command attention and build trust.
We offer unmatched professionalism, peace of mind, cultural competence, unparalleled creativity, and an unwavering commitment to excellence. Our motto is "be phenomenal or be forgotten," and we mean it.
Let our ghostwriting agency help you bolster your reputation as an authority in your field and make the most of LinkedIn's resources for business success.
"Cheril is one of the most gifted speechwriters with whom I've had the privilege to work. She has the uncanny ability to quickly capture the distinctive voice of the people she's writing for, and turns out effective, memorable speeches. Reliable, focused and a joy to work with, too. I recommend her without reservation."
"It is always a pleasure working with Cheril. I admire her passion and love for her craft."
"Cheril is an incredible writer and professional communicator. She's extremely prompt and has been wonderful to work with."
"Professional and Exceptional! Cheril was thorough, responsive and right on the mark in creating a great speech for a very special recognition evening for my company. I appreciate everything she did."