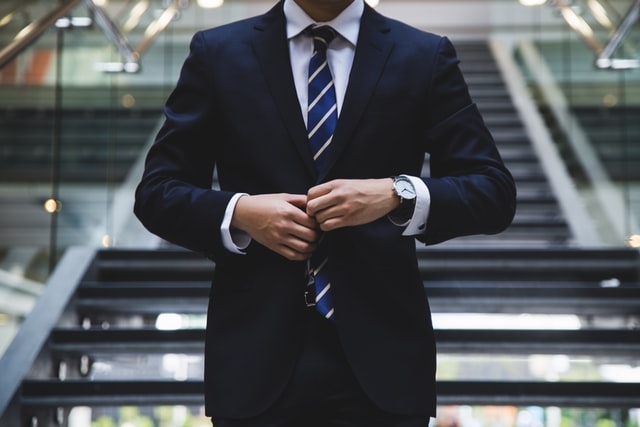 COVID-19 has upended everything. Workers around the world are frightened. Despite these life-altering times, there are certain things that executives and business owners can say to give their employees hope. We are in a war with an enemy we cannot see, and with each day that passes, corporate leadership and local governments seem to be the generals guiding us through. With all things considered, the situation is likely to get worse before it gets better. This article provides business leaders with quick tips and suggestions for conquering a formidable opponent they didn't see coming: COVID-19.
When it comes to executive communications, we've witnessed a wide variety of responses to the current health crisis. Some messages were rock solid and well-received, such as this authentic and emotional video message from Marriott International's CEO, Arne Sorenson. Others felt tone-deaf and were swiftly backtracked, such as Adidas' CEO, Kasper Rorsted's message that stated: "Closing down is easy, staying open in a healthy environment requires courage, persistence and focus." The next day Adidas reversed course and noted that its "Retail employees will continue to receive pay for all hours they've been scheduled to work during the closures," according to Complex. News is developing so quickly that international airline Emirates' changed its announcement of indefinitely stopping all flights to canceling "most" international flights all within 90 minutes.
Even with the best foresight, many leaders could not have anticipated the global disruption caused by Coronavirus spread. Guidance and encouragement are necessary to keep employees from spiraling into panic. So what can you do? Be visible. Communicate. Be authentic. Here are the tools:
Release scripted (but genuine) videos* on multiple platforms as soon as you can, no matter how difficult it may be. Your staff and customers must see you during this challenging time. They need to look into your eyes. They need to witness your posture and facial expressions as you deliver the news, both good and bad. The videos should be scripted (even loosely) so that you stick to the facts. This does not mean you cannot show humility. In contrast, it is to highlight your humanity. What seemed inconceivable a few weeks ago has become a reality today—public gatherings shut down, international borders closed, schools and businesses shuttered—and emotions are swinging wildly. People need to see their leaders stand tall and strong. They need optimism and reassurance. *Don't forget to include captions so that your video is accessible to the hearing impaired. Also, cell phone videos are fine. Everyone will understand why you can't have a camera crew for a more polished shoot.
Put obvious COVID-19 buttons on your intranet and external websites. Make it easy for anyone looking for up-to-date announcements from your company to find them. The following buttons are in the main menus of LinkedIn and Facebook, respectively.


Keep communication a two-way street: Talk Back. Listening to employee concerns is just as vital as delivering messages to them. It's not enough to listen; however, you must respond. There's no point in having mailboxes that are barely manned or "no-reply." Without a response strategy in place, you risk breeding resentment from employees who took the time to voice their concerns. Virtual town hall meetings, a social media response team, or even a daily video to address recurring questions will build trust with workers. It will also clamp down on productivity lost to fear and anxiety from staffers.
Hope. Offer it in abundance, especially to yourself. Whether your organization has 50 employees or 50,000, all staff and customers look to one ultimate person when things go wrong—you, the CEO. COVID-19 has sent staggering shockwaves around the world. Many of us are struggling to find reason—to grasp perspective. We've been blindsided and are trying to get the wind back in our chests. We need hope because we know financial devastation, and unfortunately, the possibility of death, for many, is ahead. We don't know when things will get back to normal, or what a new normal will look like, but we can't stop. We have to move forward. As the leader of your organization, you are the shepherd. So, first, find a source for yourself so that you are full enough to pass it on to those who look to you for assurance.
COVID-19 has thrust us into uncharted waters. It's rough. It's making us sick. We need each other more than ever to keep afloat until this storm passes. Your employees need someone to remind them that though sometimes bad things happen to good people through no fault of their own, they must get up. They must go on.
Now is the time to double-down and demonstrate your company values. If they are truly for the longevity of your organization, then they must also before your employees and customer's well-being. It is these values embodied that will breed trust during a crisis. That trust will foster loyalty in the ranks and a competitive advantage in the marketplace when things settle down.
We hope the tools in this article will help you keep the foundation of your business in place and help you rebuild when this crisis subsides. For more extensive help with emergency and executive communications, please contact us today. Whether you need video scripting, speechwriting, or ghostwriting for corporate blog content, we are here to serve you.
Related Posts:
Telecommuting During a Pandemic
Tips for Telecommuting During a Pandemic Infographic