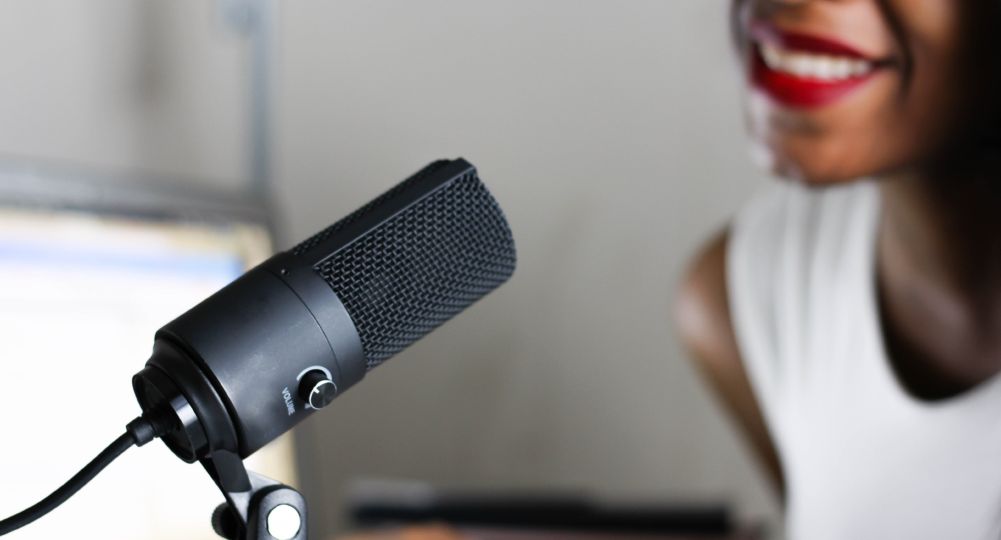 If you've ever found yourself in a position to speak publicly, you know that it can be a daunting task. There are many different variations of public speaking—from a presentation in front of your boss and work peers to a larger group of people at church, a club meeting, or gathering for a major conference. Regardless of the situation, one thing is for sure: public speaking comes with stressful moments.
Most people find talking to family and friends in an intimate setting easy to do. There isn't much difficulty in conversing with Mom and Dad over dinner or telling our best friend the details of how we spent our weekend. Even a person who considers themselves shy will have no trouble chatting with friends or family privately. However, speaking in front of others where the stakes are higher is challenging. This article will offer tips on overcoming those tough moments that may occur when speaking in public.
The first task when preparing to speak publically is determining who is in the audience and what is it that they need to hear to act. After all, the goal of public speaking is to spur action (the action could be getting listeners to vote, donate, buy a product or service, write a letter, pay more attention to their health, etc.). For example, if you are speaking at a women's conference for breast cancer awareness chances are your topic will obviously include points about breast cancer but a speech to raise funds to further research will differ greatly from a talk focused on life after a mastectomy.
After you've decided the best angle of presenting to your audience, your next step is writing an outline that will help you write your speech, and of course, the speech itself. It is imperative to write out what you want to say and not "wing it." While your thoughts may be clear in your mind, they often can become jumbled when you attempt to articulate them to others without having fleshed them out on paper.
One of the top reasons people struggle with public speaking is because they are unprepared. Preparation means defining your audience and your desired outcome from speaking to them. It means outlining your key points and writing out a full draft of your speech and rehearsing it. If you don't have time to write your speech, hiring a professional speechwriter is a great way to help you focus solely on your delivery.
The job of the speechwriter is to take your thoughts, ideas, and concepts and organize them in a manner that is easy for you to present. A speechwriter gets to know you and researches your audience for you. She will work with you so that your speech is in your authentic voice. Speech writing involves collaborating with you and using the talents of the speechwriter to take into account the strengths and weaknesses of the speaker. A good speech writer should have the ability to modify your speech in a manner that does not lose your perspective or voice.
Speaking in front of a crowd makes even the most seasoned presenter nervous. Yes, even pros still feel anxiety before stepping in front of an audience. Feeling a dry mouth, experiencing sweaty palms and even heart palpitations are normal. Thinking your topic through, writing it out and rehearsing can boost your confidence and help you overcome some of these feelings. If you aren't confident in your writing skills, a well-written speech provided by a professional writer can help alleviate the butterflies that threaten to invade your stomach. Think of it like working with a coach. A speechwriter will bring out the best in you by helping you find the right words, which frees you up to read over the talk multiple times, practice it out loud or even memorize the words that you will present.
Another tip for overcoming tough public speaking moments is to create a routine that you will do before your speaking engagements. For example, choose a few songs that put you in the right mental state of confidence and having courage. Be sure to drink water to avoid having a dry mouth (but not too much as you don't want to have to run to the bathroom mid-talk!) Give yourself a pep-talk in the mirror before you take to the podium. Remind yourself that you've done the work, you have the knowledge, and that you have the power to speak in front of your audience, etc.
Adequate preparation coupled with rehearsal and a pre-speech routine will allow you to feel comfortable and at ease while presenting your speech. For more tips on overcoming tough public speaking moments check out: The Number One Thing Phenomenal Speakers Do That Average Ones Don't and 10 Ways to Prepare for a Speech.