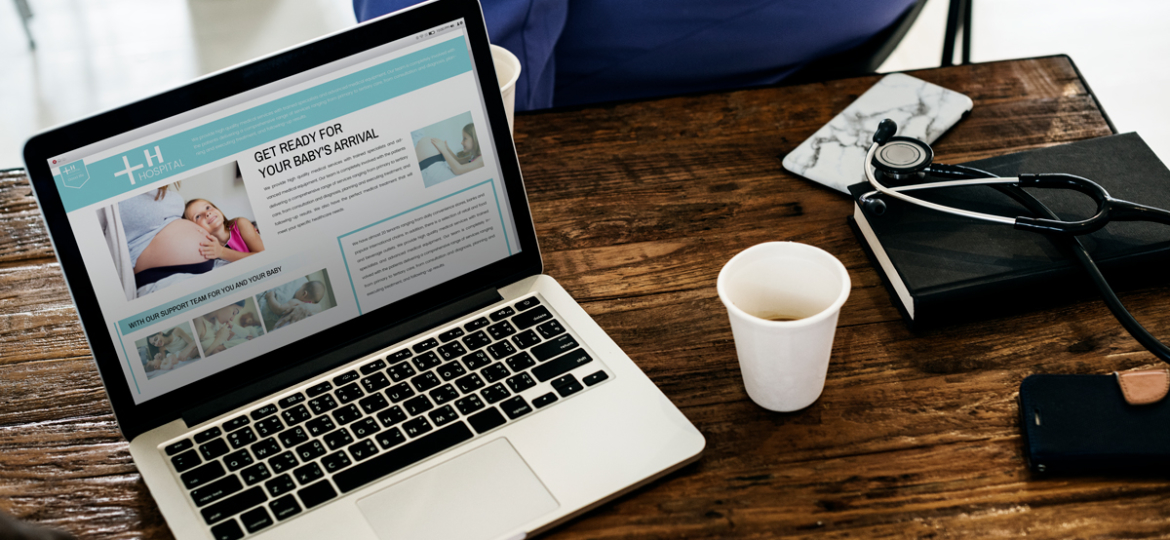 Let's get straight to the point. The pesky feeling of always having more things to do than time to do them is a plague on physicians worldwide. It's no secret that having a content-rich website is an excellent way to solidify web presence and educate your patients, but who has the time focus on website copy? With the pressure to keep up with Electronic Health Records, not to mention ever-changing government regulations, sometimes keeping your website informative and up-to-date falls to the wayside.
This doesn't have to be the case.
If you are fighting burnout, are not tech savvy (and don't care to be), and feel stretched too thin to think about content marketing, this article will give you a basic checklist of what your website should include.
The checklist:
All content on your website is written at an eighth-grade reading level or below. More than 32 million Americans can't read, and of those who do, the average reading level is seventh or eighth grade. Keeping this in mind while writing your content will ensure it is understood the by the majority of your site visitors. You can check readability levels using the Spelling & Grammar check in Microsoft Word. Look for "Flesch-Kincaid Grade Level" at the bottom of the dialog pop up box.*
Offer a brief education on every page for every condition treated at your practice. For example, if you are a cosmetic plastic surgeon and offer chemical peels, Botox injections, and microdermabrasion, each condition should be explained plainly.
Every treatment you offer should also have its own page. If your dental practice does root canals, gum surgery, teeth whitening, and cancer examinations, each procedure should have its own explanation page. What should your patients expect on their treatment day?
Have patient-focused bios of each staff in your office. What medical professionals prioritize in their bios and what prospective patients want to read rarely sync up. Instead of listing all of the schools you graduated from 20 years ago at the top of your bio, focus on showing the warmer, caregiving side of you. Patients want to know that you and your staff value their time, return their phone calls, get back to them with lab results without delay and of course, what your current patients think of you. Add a testimonial to your page. They want to know who you are and why you chose your specialty. Tell them a short story about the moment you decided to become a doctor and quickly move on to assure them they will be cared for like family. Then list your credentials, awards, and hospital affiliations.
Make sure your contact information is easy to find. Have a form or email address, phone number, and a map that site visitors can easily click to get directions.
Have an easy to use "schedule an appointment" page. Make it simple for patients to come in and see you.
A regularly updated blog. Beyond the static pages of your website, a blog is dynamic and allows you to engage your patients.
Why is this important?
It's all about professionalism. About staying current. About presenting as personable and trustworthy. If you want your practice to thrive with Generation X, Millennials, and whatever comes next (who can keep up with that?) then solid website content is essential. The good news is you don't have to lose sleep over it. Help is available.
The right communications partner can ensure the content on your website not only mirrors the level of proficiency in your office but helps patients 24 hours a day. Hiring a writing partner means you have more time to focus on healing and compassion, on empathy, and all of the other reasons you committed to becoming a physician in the first place.
At Phenomenal Writing, we know how to help you tell your story. Our clients understand that when they hire us, everything from Search Engine Optimization (SEO) and cultural competence is kept in mind. Every client gets unique content – we don't use templates because there is no other doctor out there like you. We know you became a physician to help others and to share your gift, and we're here to share ours with you.
So if you are an in-demand orthopedic surgeon, dentist, ophthalmologist, transplant surgeon, etc., consider working with a writing partner who is skilled at communicating in the healthcare industry. Someone who is adept at working with top practitioners and can be trusted to work with minimal supervision–and deliver unparalleled results. When it comes to engaging your target audience, we know how to connect. Period.
We understand that you would rather be a servant-leader who spends your time in face-to-face interactions with patients than being bogged down with marketing tasks. We get it. We're here for you so that you can be there for your patients and your family.
To learn more about our website content writing services, contact us today.