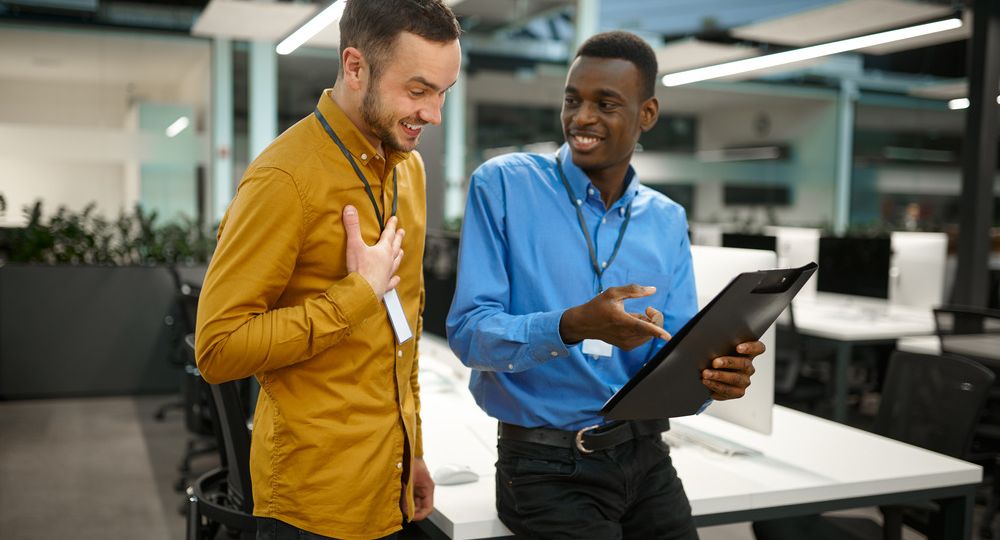 Regardless of the industry, a leader's job is to inspire their teams to achieve greatness and drive business. An executive who dedicates time to writing, speaking and listening better will attract and retain top talent more effectively than those who do not prioritize these skills. Your communication skills are your superpower, and it's up to you to decide how mighty you want to make them.
If you've been wanting to sharpen your communication skills, here are three tips to help you improve:
Tell better stories – The best stories show a transformation. They unlock emotion and are interesting enough to compel people to pay more attention to you. A good story sticks in people's minds because it creates a moment to bond, teach or learn. Many leaders are numb to their experiences and don't see them as interesting or unique because it's their day-to-day lives, but there is a treasure trove of stories that are fascinating to others. The key is unlocking and sharing them at the right times to the right people for specific results. Whether that result is presenting your company vision to a client, motivating your team, or delivering a tough message, stories are a powerful tool to help you accomplish your goals. Need help finding stories in your life? Check out these free writing prompts: https://www.phenomenalvoices.com/resources/free-writing-prompts-for-executive-storytelling/
Focus on the other person – When communicating with your team, remember that they are not there to listen to you but to learn from you. Put yourself in the other person's shoes. Anticipate what may be top of mind for them, and try to understand their point of view. It's easy to get caught up in what must get done and overlook the simple but powerful act of focusing less on your needs and more on those of others. Being fully present and redirecting your focus to others can strengthen your team's trust in and engagement with you.
Be even more authentic – Transparency with your team will help you build trust and stronger relationships. Be vulnerable and show that you can make mistakes, and be willing to share what you've learned from your mistakes in front of others. This helps build rapport and trust with your team.
Excellent communication skills are a must for leaders who want to maximize employee engagement and strengthen their public perception. An article from Harvard explained there is a "vital link between leadership and communication skills." Research has also shown that executives who communicate consistently, confidently and authentically are rated as more effective by their employees than those who fall short of these qualities.
Contact us today if you'd like executive communications help—from speech giving to article writing, short biographies and even virtual presentation skills training.