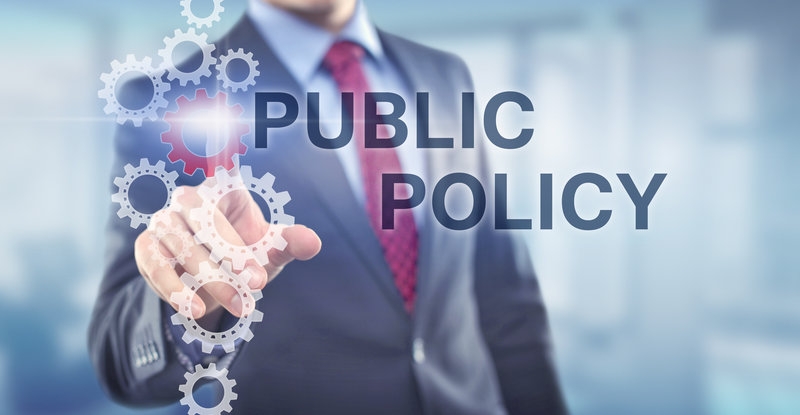 In the current moment of COVID-19, massive economic loss, and social unrest over racial injustice, it is vital for businesses to understand the policy decisions coming out of Washington and their implications on company strategy and communications. Coupled with record political polarization, customers, employees, and other stakeholders are looking to businesses for clarity and leadership.
Below are three things business leaders and communicators should keep in mind as they navigate the current public policy landscape.
Find A Way To Be A Resource For Policymakers
Policymakers and their staff are overwhelmed. They can't process the surge of information and make informed decisions, especially in today's fast-paced 24-hour news cycle. Therefore, it's worth thinking about ways your business can provide resources to policymakers to help them govern. This exercise is not to curry political favors, but to demonstrate your company's value and depth.
Something as simple as sending their office research reports that your company provides on a relevant issue or partnering with policymakers to promote an initiative that is beneficial to your company and their constituents is helpful. Whatever it is, think through what unique tools, resources, and insights your company offers that you can leverage to help government officials navigate this crisis.
When policymakers and their staff have an incomplete picture of your business, company reputation, and industry, they will likely default to mental short cuts and let other stakeholders, including your competitors, shape your image. You don't want this. Strategic proactive engagement will ensure your company and brand helps define and elevate your business profile among policymakers. Going forward, identify who might be potential champions for your business. Engage with them and show them how your strategic goals align with their interests and the interests of their constituents.
Recognize Inconsistent Government Communication & Plan Accordingly
It's safe to say that it's not a political statement to declare that on the federal level, government communications have been inconsistent or inaccurate in the last few months around coronavirus. When this happens, business leaders need to have a deeper understanding of the policy changes and the political motivations behind those inconsistencies to inform future communications strategies.
When lacking clear direction from the government, your customers or employees might turn to your leadership to relay information and understand the state of play. In those moments, you need to be as prepared as possible to deliver consistent messages that address the most worrisome concerns of your stakeholders.
The most recent example of this is how hospitals are communicating with patients and the community about COVID-19. The Centers for Disease Control and Prevention (CDC) repeatedly published confusing or inconsistent guidelines regarding best practices for healthcare facility operations. The inconsistency was largely because of President Trump exerted political pressure on the CDC leadership to downplay the severity of the virus for re-election purposes. With inconsistent and, at times, conflicting guidelines, organizations had to prepare for the worst possible scenarios not to be caught flat-footed.
As a leader, when you can recognize inconsistent communication from the government and plan your business and communications operations around that, you will ensure the continuity of your operations and build trust and confidence with your stakeholders.
Businesses Are Expected To Speak Out On Social Issues
There once was a time when government and non-profits were thought of as the primary institutions to bring positive change to society. But in today's climate, consumers expect businesses to wade into political issues of the day that do not have a direct impact on the bottom-line. This is a tricky area to navigate for companies who are balancing doing/saying the right thing and ensuring favorable opinion among customers, employees, and policymakers.
Take the most recent examples of the Black Lives Matter protests over the police killing of George Floyd. Polling from Morning Consult found that 74 percent of Americans are looking to business leaders to address racial inequality, and 64 percent believe it's essential for them to help handle the protests. Furthermore, nearly 25 percent of adults say they would have a less favorable view of a brand if they did not make an official statement.
Whether it's police violence, climate change, or minimum wage policies, companies should no longer choose to stay silent on political issues of the day. Before wading into these areas, business leaders must understand the risks that speaking out might do for their relationships with policymakers. Then, find a message that aligns with the values of their business, and put contingency plans in place to mitigate the damage speaking up might do to individual policymaker relationships.
The public policy landscape continually changes, and communicating underneath these circumstances is difficult. If you are looking for assistance on how to navigate the current climate, please contact us today.