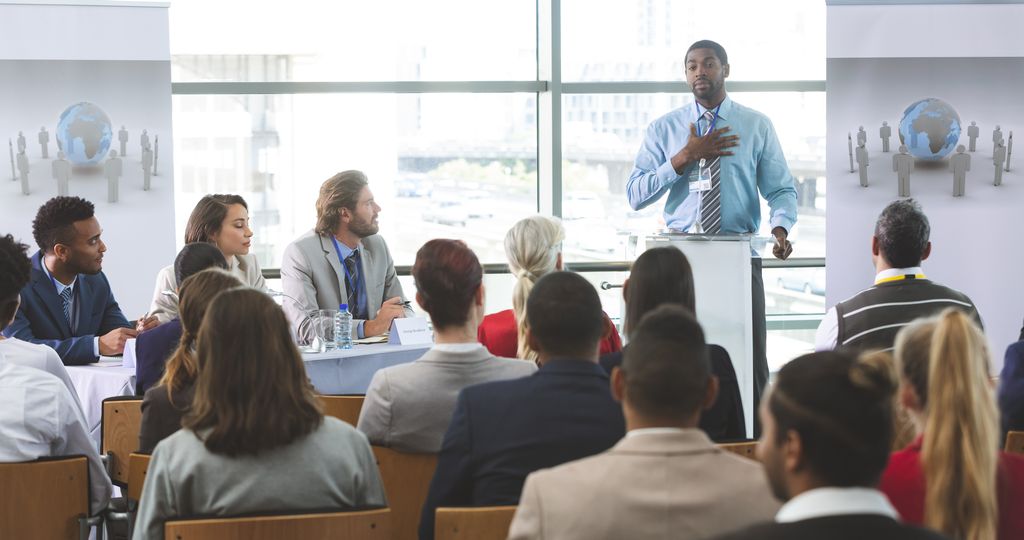 The recent killings of George Floyd, Breonna Taylor, Ahmaud Arbery, and countless others have prompted overdue conversations about race, social justice, and diversity and inclusion. While much of the national outrage is regarding policing practices, there is a growing conversation in the business community that companies have an important role in addressing racial injustice. It's what feels different about this moment – the widespread recognition that everyone, not just government, needs to do better. While leaning into social justice issues is hard and uncomfortable, it will make your company a stronger and more inclusive organization. For communicators, leaning into these topics comes with ample opportunities for internal and external blunders.
If your company has never waded into these issues before, below are some communications strategies to navigate the landscape.
Your Tone Should Match Your Commitment Level To Change
If your company and or your leadership has never publicly spoken out on race and social justice until last month, your stakeholders are naturally questioning whether you genuinely support the cause. While it's generally true that consumers reward firms which they see as engaged in activism, if your tone is misaligned with your commitment level, you are almost certain to face pushback. This means that previous corporate activities will be scrutinized too.
For example, YouTube and Amazon initially released strong statements of solidarity with the black community only to be met with intense pushback over historically allowing white supremacists to post videos on their platform and the sale of its facial recognition to police, respectively.
The takeaway is obvious, but so many companies keep getting it wrong: a statement of solidarity without real action or contradictory business practices is an empty and offensive gesture. Therefore, take a hard look at how your company plans to improve internally and externally and build a genuine message.
Establish A Regular Cadence Of Communication Around Progress
After announcing what your organization intends to do about improving race relations, regularly communicate with the necessary stakeholders on the status of those efforts. The issues of racial injustice have been going on for centuries, so most people understand that durable change will take time. However, if you don't communicate that your organization is working on them, people will assume nothing is happening. This is the fastest way to undermine credibility and trust.
First, establish a credible spokesperson for the initiative. Then, commit to a pace of updates appropriate for the size and scale of the project. At a minimum, the spokesperson should be giving monthly news that offers people a high-level understanding of the actions being taken. This will affirm your company's commitment and holding leadership accountable for reaching deadlines and goals.
Recognize That This Is a Movement – Not A Moment
The attitudes of most Americans, especially many white Americans, on race, are changing, with more white people understanding the hardships that black people carry every day. A Monmouth University poll released earlier this month found that 76 percent of Americans – including 71 percent of white people – called racism and discrimination "a big problem" in the United States. This is a 26 percentage-point spike since 2015. Even the sentiment about the Black Lives Matter movement has drastically changed. According to data from Civiqs, a majority of American voters support the movement by a 28-point margin, up from a 17-point margin before the most recent wave of protests began. With this shift in public opinion, it is a poor strategy for companies to return to the status quo over the coming months.
Some Parting Thoughts And Hard Truths
Over the last few years, we've seen a slew of public relations disasters from leading corporate brands. Whether it was H&M's advertisement featuring a young black boy wearing a "coolest monkey in the jungle" shirt, Pepsi's ad featuring Kendall Jenner and imagery of the BLM movement, or Dove depicting a black woman turning into a white woman – all these situations could have been avoided. To avoid tone-deaf, meaningless, and racist gestures, your organization must shift its mindset and lean into race and social justice issues. The status quo has changed – tiptoeing and silence is no longer an option.
Public opinion is changing, the U.S. consumer market is changing, and the world is changing – for the better. Your company should adopt these practices because it's the right thing to do, and if you don't, you'll get left behind. You could almost call it strategy malpractice. So, take a good hard look in the mirror at your business and communications functions, then, establish a genuine tone, communicate often about your progress, and commit to the long-term of being and staying better.