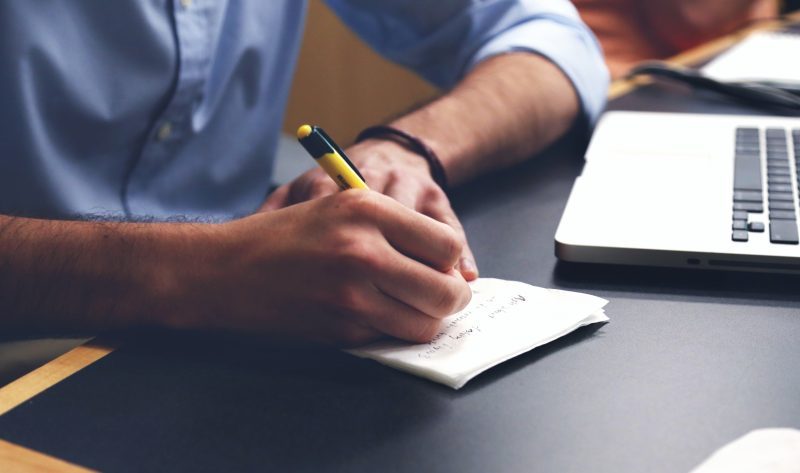 I'll be the first to admit that I'm not fond of the term "outsourcing." That word has negative connotations that leave employees anxious, confused, and questioning their value. However, outsourcing content creation from your corporate communications team to experienced and accomplished writers can sharpen your company's voice and alleviate some of the burdens on overworked staff.
Five months into work from home life, most are feeling burned out, especially corporate communicators. We are trying to keep up with the 24/7 news cycle, maintain relationships with the media, and manage (virtual) thought leadership engagements for executives while ensuring our dog doesn't start barking during a Zoom call. With all you're juggling, it can be challenging for overworked teams to consistently hit the mark on writing-heavy content such as op-eds, executive LinkedIn articles, company blog posts, and speeches.
After all, good writing is challenging and time-intensive — something you and your team have less of these days. As your workload grows, here are some reasons to consider hiring a ghostwriter to help with content creation or communications outsourcing.
Longer-Form Narrative Writing Requires Special Expertise
When your company is gearing up for a special or a big speech, the process can feel daunting. After all, these are pieces of content your team does not work on every day. Given that these kinds of deliverables are high stakes, it is a more efficient use of company resources to regularly farm it out to a writer who does this kind of work. This is especially true for speeches.
Now that we are in an era where many speeches will be delivered virtually, you need to consider whether your team has the internal capabilities to adapt remarks for virtual delivery. If they don't, you need to contemplate bringing on a writer, especially to help IT executives or leaders who speak on complex topics that may be difficult to cover well online. The return on the investment will be worth it.
Placing Op-Eds Are Extremely Difficult
We know what they say about opinions—they're like…well, you know. That said, even an op-ed written by a major executive is not enough to guarantee that a top-tier publication will take it. To increase your odds of your company's op-ed breaking through, you should hire someone with experience writing them.
Generally, writing an op-ed is a race against the clock. It would help if you got your piece drafted and pitched before the news cycle moves on. Given all the other priorities your in-house team might have, it's easy to prioritize other work over drafting a crisp, punchy, and engaging 800-word article. But if you have a ghostwriter to rely on, you can instantly access a talented scribe with experience writing for a mass audience. With someone who can devote their full energies to making your piece stand out, you will have a higher chance of ensuring that your company's ideas and executives reach the editorial section.
Increase the Efficiency of Your Operation
As mentioned earlier, the coronavirus is causing a record-level burnout while employees work from home. If your company can afford to outsource some of its content creation to highly specialized and capable writers, you will alleviate unnecessary stress on your employees. Outsourcing article writing can be especially valuable.
In addition, outsourcing content creation is a smart business choice. Perhaps, your department is going into a quarter where you will need heavy writing support. Instead of hiring a full-time employee to handle that workload, hiring a writer on a contract will save you money on paying benefits and going through new employee training.
Above all, ghostwriters bring technical expertise, passion for writing, and fresh thinking to your company's communications functions that will improve the quality of your products, save you money, and help your overworked staff.
If you're thinking about hiring a ghostwriter or speechwriter, contact us today for a free consultation.