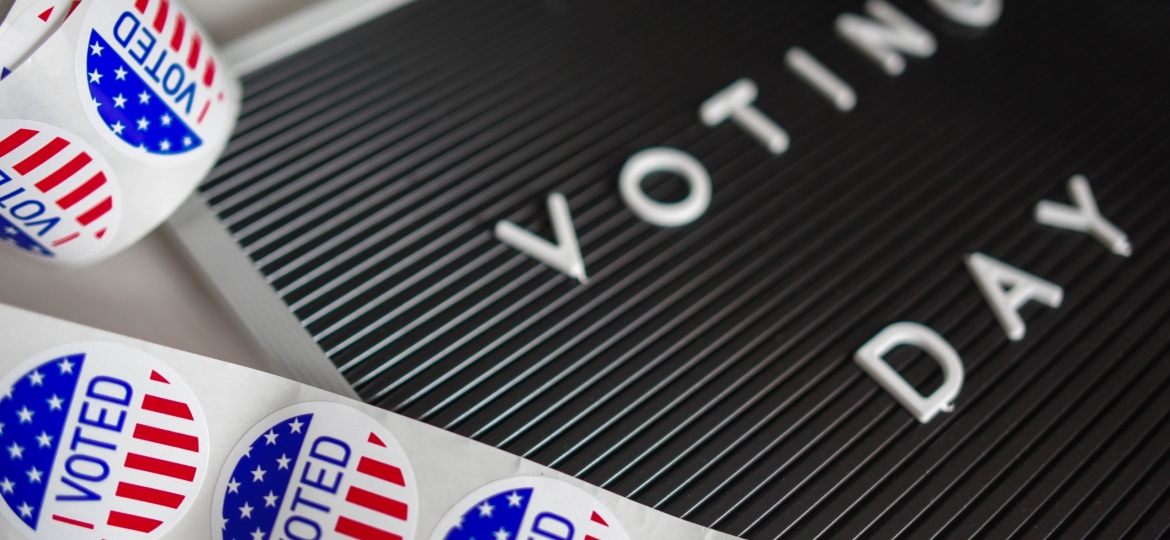 Thus far, one positive 2020 trend is that a record number of businesses are giving employees paid time off for election day. Voting rights experts and advocates are hopeful that the business community's willingness to facilitate civic participation will help set a precedent for future elections. Because this is uncharted territory for most organizations, combined with the context of this election, communicating about voting and politics brings a new set of challenges for corporate communicators.
Unlike previous elections, the 2020 election is fundamentally different. It's not just the economic recession, global pandemic, and partisan rancor, but the fact that we likely won't know the winner on November 3rd. Experts predict that roughly 80 million voters will mail in their ballots this year, delaying the election's actual results by at least a week. While it's considered taboo to talk about politics at work, the topic will occupy your employees' headspace for the months ahead.
Given this unprecedented amount of uncertainty, it's crucial for your organization to establish clear guidelines about how to communicate about politics for the rest of the year. Below are a few tips:
Encourage People to Vote
Major companies like Coca-Cola, Twitter, Cisco, and Uber are giving employees the entire day off to vote. Starbucks and Walmart are giving employees flexibility throughout the day to be able to go to the polls. If your company has a similar policy, make sure it is communicated clearly and consistently to your employees. This communication should come from top leadership and mid-level managers across different teams and departments.
It is ingrained in American culture that we must choose between earning a paycheck and voting. The more you communicate about the policy to your employees, the more comfortable and empowered they will feel about taking time off.
Disseminate Voting Information
Companies giving employees time off to vote is part of a broader recognition that encouraging civic participation is a pillar of corporate social responsibility. In addition to communicating about voter-leave workplace policies, consider relaying the following information – from official government sources – that could be useful to your employees:
State voter ID laws
Voter registration information and deadlines
Polling locations
Information about volunteering to be a poll worker
COVID-19 has changed various election procedures and protocols. These changes can feel overwhelming for people not familiar with the voting process. Relaying this information will only reinforce your company's commitment to ensuring that people who want to participate in the civic process are empowered to do so.
Always Remain Neutral
Employees across the political spectrum likely have strong feelings about this election. Regardless of personal opinions, all written and verbal communications to employees must maintain a neutral tone. If official company communications come off as favoring a particular candidate, political party, or ideology, you risk alienating employees and elevate the chances of political disagreements among workers – even if they are working remotely.
As a safe rule, steer away from mentioning candidates by name or specific policy positions. Keep the focus on emphasizing the importance of voting, COVID-19 safety precautions while voting, and any other company resources or policies relevant to political activity. Advise employees that all workplace speech, whether political or otherwise, should be respectful and tolerant of others' views.
With November 3rd fast approaching, the election will feel overwhelming to a lot of people. As communicators, find ways to alleviate that anxiety for your employees by encouraging civic participation, relaying information, and remaining neutral.
In a fraught political environment, the Phenomenal Writing team can help you find the right words. Contact us today for a free consultation.